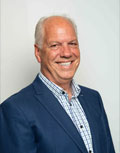 Mr. Rob McCarthy has decades of hospitality expertise. In 2016, Rob divested his founding, 10 year partnership in Chartwell Hotels LLC to create The Melan Hotel Group in November 2016 . Prior to that, he was the Senior Vice President of Operations for Linchris Hotel Corporation, a 24-unit hotel chain and management company. In 1998, Rob opened the prestigious, 4 Diamond Inn @ MIT in Cambridge, Massachusetts.
Mr. McCarthy also served as the opening General Manager and Project Manager for Sonesta International Hotels Luxor in Cairo, Egypt, a 224 room, five star hotel with six diverse dining concepts. He was the General Manager for the Flatley companies Tara hotels from 1990 to 1995.
Mr. McCarthy holds a B.S. degree in Hotel & Restaurant Management from the University of Massachusetts where he currently serves the Chairman of the Advisory Board for the University's Hospitality and Tourism Program and as guest lecturer.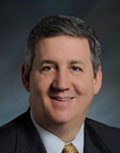 Tim Hogan is an accomplished hospitality professional with over 30 years in the industry.
Prior to joining the Melan Hotel Group, Hogan gained extensive hospitality experience from a multi-position background that includes General Manager, Director of Sales & Marketing and VP of Sales for major brands including Hilton Hotels, Sheraton, Clarion, Crowne Plaza and Holiday Inns. During this time, Hogan consistently achieved key performance initiatives, maximized operational profitability and effectiveness, while always delivering exceptional customer service.
Mr. Hogan has been recognized as an Innkeeper of the Year by NH Lodging & Restaurant Association, NH Business Review's - Excellence in Consumer Services, and Business Person of the Year by the Nashua Chamber of Commerce.
Hogan recieved his degree in Hotel Administration from the Whittemore School of Business & Economics at the University of New Hampshire. His numerous affiliations include Rotary International where he is a Paul Harris Fellow, Co-Founder of the Nashua Education Foundation, and a Hospitality Advisory Board Member for the Nashua Community College.