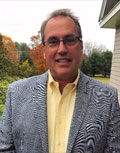 Jon Tamposi
Real Estate Development/Asset Manager
jon@melanhotelgroup.com

Jon Tamposi brings a vast career of accomplished expertise and specialized insight to Melan Hotel Group that spans over 30 years in the hospitality industry as well as commercial brokerage, development, and property management. As one of the initial owners in the opening of the 230 room, full service Clarion Hotel Nashua, he subsequently assumed the role of General Manager to oversee from an owner/operator position. During his tenure, the Clarion Hotel was twice awarded the Gold Hospitality Award from Choice Hotels International. He orchestrated the hotel's flag change and rebranding to become the city's premier Crowne Plaza Hotel Nashua, an affiliate of Intercontinental Hotels Group.
Following Mr. Tamposi's term as General Manager, he retained the position of Vice President of Sam Hospitality Corp., and continued to be keenly involved with the daily operations and management of the Crowne Plaza Hotel. Through the years, he has remained actively engaged in the hospitality, business, and philanthropic communities. He is a longtime member of Rotary International and board participant on the Leadership Advisory Council of his alma mater, University of New Hampshire, Durham and Nashua Community College, Nashua, New Hampshire.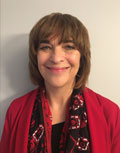 Sue Gordon
Human Resource Specialist
sue@melanhotelgroup.com

With in excess of 30 years of professional human resources and organizational experience, Sue brings to Melan Hotel Group expertise in all human resources generalist functions as well as from an organizational systems prospective. She has expertise in conducting organizational and human resource audits, writing policies, procedures, job descriptions and employee guidebooks, recruitment, change management, workplace issues and investigations, reorganization, management and training design and facilitation; as well as; expertise in other areas related to human resources and business.
Sue has held various human resources and training positions with Sheraton, Remington Hotel Corporation, Hawthorn Suites Hotels, and as Vice President of Human Resources for Fine Hotels and Unidine. For the past ten years, Sue has represented Bercume Associates as a Human Resources Consultant and has worked with a variety of industries including hospitality, non-profit, service, education, bio-tech, health care, banking, manufacturing, retail, and food service management.
She holds a Bachelor of Science Degree in Hotel Administration from the University of Massachusetts and is a Certified Hotel Administrator.